It's a Great Year. Another 365 days to explore the world and find adventure even in the most unlikely places.
While our newsfeeds are flooded with the usual top destinations to visit, I decided to contact travel bloggers from all over Africa to find out which African destinations they would recommend to travellers looking to discover this massive continent.
1. Karamoja, Northern Uganda
"Karamoja is best known for its past of violent cattle rustling and armed tribal resistance to strongmen like Idi Amin.  However, the region has been stable for a couple years now and is a wonderful destination for the intrepid traveller.  The Karamojong live in big thatched villages, wear colourful hats, and are full of stories for their days as warriors.  You can arrange a trip with Theo from Kara-Tunga Arts and Tours."
---
2. Etosha National Park, Namibia
"One of the most exciting destinations for anyone who loves wildlife, nature and the outdoors is the Etosha National Park in the north. Waterholes along the edge of the Etosha salt pan provide excellent viewing of everything from plains game to lions, leopard, cheetah, spotted hyena, elephant and giraffe. You may even see thousands of flamingo at Fischer's Pan before it dries up in winter.
The flat, open plains make Etosha a popular destination for photographers. Each of the main tourist camps has its own waterhole, so you don't have to go without animal sightings after dark."
---
3. De Hoop Reserve, South Africa
"Game drives, stargazing, boating and birding, fine dining, spa treatments, veld walks and quad biking, De Hoop is the ultimate escape into nature, digital detox, low carbon footprint experience.
The beach at Koppie Alleen is the best beach in the world. Lie in the sun, explore the rock pools, join a fascinating guided marine walk and watch the giants of the deep in the whale season. Local is lekker, and De Hoop is a scenic 3-hour drive from Cape Town."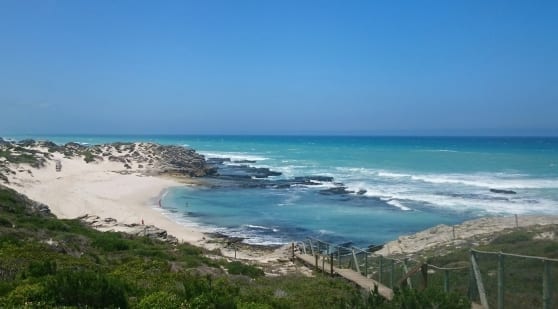 ---
4. Mafia Island, Tanzania.
"From waking up to the lapping waves of the Indian Ocean beneath your treehouse and the bird chorus from the surrounding baobab and mangrove trees to sun-downers in the Hanashi Bar, while 100s of Comoros Fruit bats leave their roosting trees on the island, a stay in the multiple award-winning Chole Mjini eco-lodge on Mafia Island is an experience that is hard to put into words.
Chole allows you fall into island pace and relax. It strips away all the superficial layers of modern day life. It takes you back to basics and provokes life questions we often forget to ask ourselves because we are too busy chasing our own tails."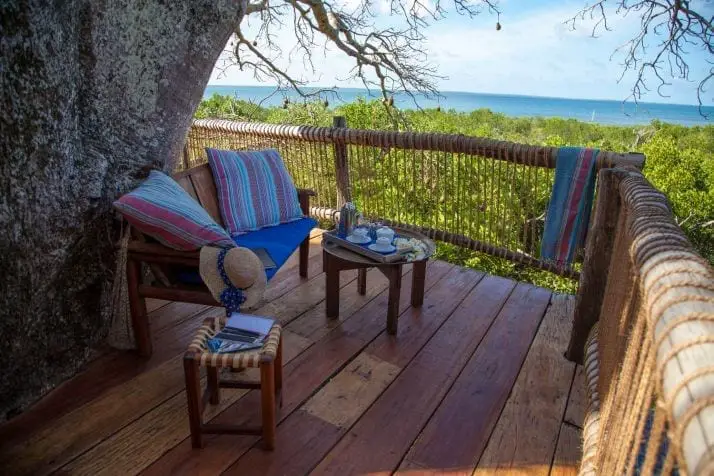 ---
5. Victoria Falls, Zimbabwe
"My top African travel destination this year is Victoria Falls. With the new international airport now open and more flights starting in March its time for this world famous natural wonder to bounce back from years of neglect.
I used to live in Victoria Falls in 1998 back when it was the land of milk and honey, and I really hope the good time's return as it really is an amazing African destination for its natural beauty and once in a lifetime activities."